Exchange Lounge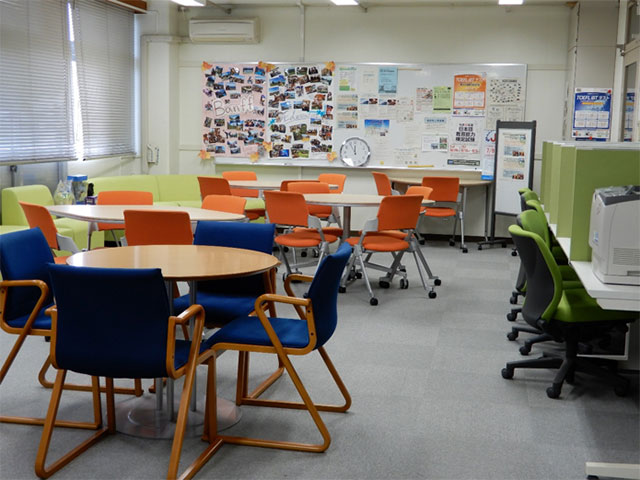 The International Student Center opened a lounge for student exchange in April 2012. The lounge serves three purposes: to support international students in their study of Japanese language and culture, to offer a place of communication for Japanese and international students, and to provide Japanese students with information on studying abroad. The lounge is equipped with computers and printers that students can freely use to work on reports and research. Students can bring in their lunch during lunchtime.
To international students
In the lounge, volunteer Japanese students at Gifu University are stationed as "lounge tutors" between 15:00 – 17:00 on weekdays to support international students with their studies. We welcome international students who need support in their studies, who would like to have a chat in Japanese, and who would like to make Japanese friends. Feel free to speak to one of the tutors.
To Japanese students
The lounge also provides information on exchange programs with affiliate universities overseas. We recommend Japanese students who are considering studying abroad to visit the lounge. We welcome Japanese students who would like to talk with international students.
The lounge holds various events from time to time. The International Student Center would like to make the place enjoyable and meaningful for both Japanese and international students.